By Cloe Couturier on Feb 22, 2009 in Craniosacral, Freeform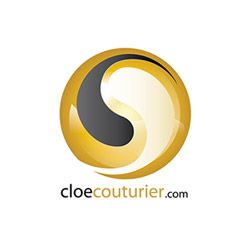 What is Dr. John Upledger's work truly about?
The first and most important intention of JEU's work- Dr. John Upledger D.O.M.M- is the facilitation of the healing process.
This is what CranioSacral Therapy (CST) is essentially about and what proper CST should promote. After working at UI- Upledger Institute both as a member of the IP- Intensive Programs – and in personal CST practice and following around Dr. John for 13 years at UI and for 15 years both as a student and a hands-on practitioner of CST/Upledger, I have come to marvel on how the self-healing process is at work whether we are even aware of it or not.
And how powerful this process is about and how poorly it is understood.
Most of the main healthcare system is focusing on the illness or the dis-ease, but very little effort is placed on following the health and wellness underlying lines at work.
And as CST therapist what are we really doing? moving bones? moving membranes? moving fluid? for what purpose?
Who are we to believe and pretend we can have such an impact on God's creation at work?
The Human Body.
While studying, practicing and teaching Medical Qigong together with CST for over 15 years, I just love to observe the similarities of both models one that has evolved from one of the most ancient systems from the East and the other, the most evolved system of medicine from the West , 2 models of medicine from 2 different sources and yet so much of the same principles-
– The body can self-heal.
– Treat the body as a unit.
– Structure and Function are interrelated
– Drugs are harmful.
As a health-care practitioner, the true caring of health should be focused on facilitating the natural forces at work and nothing else.
Meeting the person where they are is the ultimate challenge and is both an art and a science that becomes an acquired skill time after time of repeating the same approach and following the same principles of really listening with sincerity and always with the same intention of tapping into the natural self-corrective forces at work in order to facilitate their work. It takes "blending" to do so, "blending" with the person-patient is what the gentle touch of CST will invite. The combination of a most refined touch and purest intention with a blending approach is what will allow the practitioner to properly co-pilot the person's process and guide the person to proper resolution of the problem, wherever it might be.
March, 2009