By Cloe Couturier on Mar 12, 2017 in Craniosacral, Medical Qigong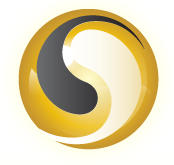 Over the years, I have been blessed and have attracted some very interesting persons to work with. One of my most regular clients is a PhD clinical psychologist. She went to a Jesuit college for her undergraduate and received her doctorate from Yale. She spent time in India, studied in an Ashram and also studied daoism and buddhism.
We have done tons of amazing healing work over the years together as she had sustained a series of bad accidents, including the partial loss of her right arm she has now fully regained.
We went back to many different ages and stages of her life, and facilitated the healing of many different layers of her tissues which had been preventing her full healing of the last car accident who brought her back to work with me 5 years ago.
She has now completely healed what she came to heal. She keeps working with me because she now is witnessing how we can go pass the healing of the trauma and move into some obvious signs of regeneration and rejuvenation. Indeed she looks and feels 20 years younger. She has regained a "joe de vivre" and a vital élan.
She also has participated in the study which has granted me my doctorate in medical Qigong.
She will turn 69 this year. She gave me this testimony to share yesterday, she said:
"My hair are growing longer and stronger, my hairdresser has noticed it also. My skin is healthier, I feel I have better collagen and a better natural glow. My eyes have normalized and I am no longer growing this cataract layers over my eyes. I do not need to spend a half day of my busy schedule to drive to Miami to the Bascom Palmer Eye Institute any more. They used to make me an eye serum with my own plasma and I had to use these drops regularly. I do not need nor use these drops anymore. My eyes and my vision have healed and corrected. Our work and working the telomeres is really helping!"
"…you sure have worked to get to this, your tenacity and your perseverance is amazing, you are an inspiration and a patron of the healing arts…"
Yes, I am learning so much from working with people like her, she is an inspiration to me first on how far we can heal and take the process in reverting back in time and I wish to share this with everyone.